Oral and poster sessions outline
The CETC2016 sessions will be held on Edifício Ferreira Cardoso, also known as building C at the ISEL campus
8:00

PARTICIPANT REGISTRATION

(3rd floor of building Ferreira Cardoso)

9:00 – 9:30

Opening Session

(Auditorium C)

9:30 –10:30

Dealing with Uncertainty in Robot Grasping

Alexandre Bernardino

Instituto Superior Técnico, Universidade de Lisboa

(Auditorium C)

10:30 – 11:00

Coffee Break

(Mediateca)

11:00 – 12:20

Robotics & Control Systems

(Auditorium C)

Semiconductors

(Room A)

12:20 – 14:00

Poster Session 1 + Buffet Lunch

(Mediateca)

14:00 – 16:00

Molecular and Cellular Biology quantification from imaging:

 an example on cell-cell adhesion analysis

João Sanches

Instituto Superior Técnico, Universidade de Lisboa

(Auditorium C)

Sigma delta modulators using passive integrators

Nuno Paulino

Faculdade de Ciências e Tecnologia, Universidade Nova de Lisboa – UNINOVA

(Auditorium C)

16:00 – 16:30

Coffee Break

(Mediateca)

16:30 – 18:10

Biomedical Applications

(Room A)

Semiconductors

(Auditorium C)
9:30 – 10:30

Designing and implementing a data manipulation language

Hugo Lourenço

OutSystems

(Auditorium C)

10:30 – 11:00

Coffee Break

(Mediateca)

11:00 – 12:20

Computing & Processing

(Room A)

Startup Companies

(Auditorium C)

12:20 – 14:00

Poster Session 2 + Buffet Lunch

(Mediateca)

14:00 – 16:00

Systemic Lisbon Battery:

a Virtual Reality app for cognitive assessment

Pedro Gamito

EPCV/COPELABS

Universidade Lusófona de Humanidades e Tecnologias (Auditorium C)

Mobile Communications towards 2020

Carlos Caseiro

CELFINET

(Auditorium C)

16:00 – 16:30

Coffee Break

(Mediateca)

16:30 – 17:50

Multimedia Systems & Applications

(Room A)

Communications, Networking & Broadcasting

(Auditorium C)

17:50 – 18:00

Closing Session

Best Student Paper Award & Best Poster Award

(Auditorium C)
---
6th December, 9:30 - 10:30
---
Dealing with Uncertainty in Robot Grasping
Abstract
In this talk I will present some recent works developed at the Computer and Vision Lab of ISR Lisboa, for dealing with uncertainty in robot grasping. As robots shrink in size and grow in mechanical complexity, the errors in their kinematics models poses serious challenges to accurate control, particularly in tasks such as robot grasping and manipulation. The ability to deal with such errors becomes a key skill for reliable and predictive performance. Systematic errors (i.e. modeling errors) can be dealt with by improving the model as the robot operates (self-calibration). Random errors (i.e. limited perceptual and motor control precision) can be mitigated by an adequate modeling of uncertainty to perform safe actions. I will highlight how these types of error are modeled and mitigated in our robotic platform iCub.

Alexandre Bernardino
Instituto Superior Técnico, Universidade de Lisboa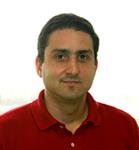 Short Bio
Alexandre Bernardino is an Associate Professor at the Dept. of Electrical and Computer Engineering of IST-Lisboa and Senior Researcher at the Computer and Robot Vision Laboratory of the Institute for Systems and Robotics of IST-Lisboa. He has participated in several national and international research projects as principal investigator and technical manager. He published more than one hundred research papers on top journals and peer-reviewed conferences in the field of robotics, vision and cognitive systems. He is associate editor of the journal Frontiers in Robotics and AI and of major robotics conferences (ICRA, IROS). He is the chair or the IEEE Portugal RAS Chapter. His main research interests focus on the application of computer vision, machine learning, cognitive science and control theory to advanced robotics and automation systems.
Chairperson: Vitor Costa
---
6th December, 14:00 - 15:00
---
Molecular and Cellular Biology quantification from imaging:  an example on cell-cell adhesion analysis
Abstract
Image quantification is a central issue in biological and medical research and clinical diagnosis. However, the selection of the best methodology to extract quantitative molecular and cellular features from archived images is still a challenging problem. In most cases the observers are not able to quantify the levels and localization of protein expression or its effect in cell shape, cell cycle stage and how cells interact with each other in terms of cellular organization.
This talk will address all these above mentioned aspects and presents a new methodology to extract quantitative features from in situ archived fluorescent microscopic images. To exemplify the advantage and the accuracy of the strategy we will use images from cancer cells with alterations of E-cadherin. E-cadherin is a fundamental cell adhesion molecule that is expressed in all epithelia and in 70% of all carcinomas this protein is altered and leads to increased potential of cancer cell invasion and metastization.
Therefore, the presentation will be focused in the quantification and cellular mapping of the wild-type and cancer associated E-cadherin in populations of cells. Further, we will present how the cells populations behave in terms of cell cycle staging by profiling their DNA content. At last taking advantage of topological analysis we establish how cancer associated E-cadherin alters inter-cellular organization described by non-directional and non-regular graphs.
This pipeline of analysis allows extracting quantitative features that are able to distinguish cells with normal and dysfunctional E-cadherin a key protein in cancer progression.
João Sanches
Instituto Superior Técnico, Universidade de Lisboa
Short Bio
João Sanches is professor at the Bioengineering Department (DBE)  of the Instituto Superior Técnico (IST), Universdade de Lisboa, and researcher and member of the board of directors of the Institute for Systems and Robotics (ISR/IST). His work has been focused in Biomedical Engineering (BME), namely, in biological and medical image processing and statistical signal processing of biomedical (physiological and behavioural) data. Atherosclerotic disease of the carotid, chronic liver disease and sleep disturbances are some of the pathologies where the developed methods have been used for diagnosis purposes. Biological quantification from imaging is today one of his main topic of interest applied in cancer research and diagnosis.
João Sanches is senior member of the IEEE Engineering in Medicine and Biology Society since 2011 and Member of the Bio Imaging and Signal Processing Technical Committee (BISP-TC) of the IEEE Signal Processing Society.
Chairperson: Isabel Rodrigues
---
6th December, 15:00 - 16:00
---
Sigma delta modulators using passive integrators
Abstract
The constant size reduction of CMOS technologies has resulted in an increase of the transition frequency of CMOS transistors, but it has also resulted in the reduction of the intrinsic gain of these devices. As a consequence, it has become more difficult to design high gain and high bandwidth (BW) amplifiers with reduced power dissipation, making the design of ADCs that require such amplifiers, including Σ∆Ms, more challenging. One solution to deal with an issue of designing high gain amplifiers is to select passive or mixed active-passive Σ∆M architectures, where the processing gain of the comparator is used in the feedback loop of the modulator's filter. This solution is very appealing for deep nanometer CMOS technologies, because a comparator can achieve large gain through positive feedback, which improves with faster transistors. This presentation will discuss the differences between Σ∆Ms using passive and active integrators and how to design high performance Σ∆Ms using passive integrators.
Nuno Paulino
Faculdade de Ciências e Tecnologia, Universidade Nova de Lisboa - UNINOVA
Short Bio
Nuno Paulino graduated from Instituto Superior Técnico (IST), Lisbon, in 1992. He obtained the M.Sc. degree, in 1996 from the Technical University of Lisbon and obtained the Ph.D degree in 2008 from the Universidade Nova de Lisboa. He has been with the Department of Electrical Engineering (DEE) of the Faculdade de Ciências e Tecnologia (FCT), Universidade Nova de Lisboa (UNL), since 1999. Since 1999 he has been also working as a Senior Researcher of the Centre of Technology and Systems at UNINOVA. From 1996 to 1999 he worked as Analog Design Engineer at Rockwell Semiconductor, USA. In 2003 he co-founded ACACIA Semiconductor, a Portuguese engineering company specialized in high-performance data converters and analog front-end products, acquired by S3 in 2007. His scientific interests are in the areas of the design of CMOS circuits for UWB sensing systems, analog and discrete time signal processing, data-converters, self-testing and self-calibrating techniques, switched-capacitor circuits for power converters and optimization tools for assisting the design of analog circuits.
Chairperson: Carlos Carvalho
---
7th December, 9:30 - 10:30
---
Designing and implementing a data manipulation language
Abstract
One of the main tasks of a developer while creating a data-centric application is gathering and transforming data. While in the past that data traditionally lived in a central relational database and had a well-defined data transformation language (e.g. SQL,) nowadays it is common to have multiple heterogeneous data sources with non-relational (or nested) data, each with their own data transformation language. As a consequence, the task of preparing data has become harder. In this session we present a language designed to seamlessly aggregate and transform nested data from different sources, and discuss its (partial) implementation in the context of the OutSystems platform.
Hugo Lourenço
OutSystems
Short Bio
Hugo Lourenço graduated in Computer Engineering (LEIC) at Instituto Superior Técnico in 1997. After graduating he joined IST as a teaching assistant, until 2000. He is currently a Principal Software Engineer at the OutSystem R&D department, which he joined in 2005.
Chairperson: Miguel Carvalho
---
7th December, 14:00 - 15:00
---
Systemic Lisbon Battery:
a Virtual Reality app for cognitive assessment
Abstract
The most common measures to assess cognitive decline due to aging, neurological impairments or other compromising conditions that impact on brain functioning are based on paper-and-pencil neuropsychological tests. One of the criticisms that have been raised regarding these tests is that they cannot replicate the requirements that an individual need to meet when stroll along his/her day-to-day activities, thus presenting a reduced ecological validity. For the results of neuropsychological testing to be generalizable to the individual reality, it is necessary the application of contextualized exercises in instrumental activities of daily living (eg, shopping, dressing or preparing breakfast), instead of considering only the performance on psychometric tests. The use of virtual reality (VR), where patients can perform activities of daily life, requiring different cognitive abilities, can be a viable solution to this problem. We are currently validating a computerized multi-platform environment for neuropsychological assessment based on the above mentioned requirements. This environment is a city with a variety of tasks of daily life, from meal preparation to leisure activities, such as a visit to an art gallery. This environment has been applied on healthy and clinical populations that were assessed and trained. Results from these studies will be presented.

Pedro Gamito
EPCV/COPELABS
Universidade Lusófona de Humanidades e Tecnologias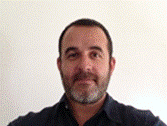 Short Bio
Pedro Gamito earn his PhD from the University of Salford in the UK with a specializing in Information Technology in 2012, and the title of Aggregate in Rehabilitation by the University of Lisbon in 2012. Pedro is a Professor and the Director of the Psychology Computational Laboratory at the School of Psychology and Life Sciences of University Lusófona and senior researcher at COPELABS - Cognitive and People -centric Computing Laboratories, where he is also a vice-director. Since 2004 he has been developing, validating and applying numerous virtual reality applications designed for the treatment of anxiety disorders and for the cognitive stimulation patients with stroke, TBI, ADS and DS. It has numerous publications in international journals and he is a scientific reviewer in the major international scientific journals in his field. He has participated in several projects in the eHealth area. Since 2015, Pedro is the CEO of Immersive Lives.
Chairperson: André Lourenço
---
7th December, 15:00 - 16:00
---
Mobile Communications towards 2020
Abstract
The speaker will overview CELFINET's view of mobile communications towards 2020. The company's product portfolio will be discussed, along the challenges and concerns around the appearance of 5G.
 
5G wireless networks will support 1,000-fold gains in capacity, connections for at least 100 billion devices, and a 10 Gb/s individual user experience capable of extremely low latency and response times. 5G radio access will be built upon both new radio access technologies (RAT) and evolved existing wireless technologies (LTE, HSPA, GSM and WiFi). Breakthroughs in wireless network innovation will also drive economic and societal growth in entirely new ways The talk will highlight some of these aspects.

Carlos Caseiro
CELFINET
Short Bio
Carlos Caseiro holds the position of Responsible for Technology and Delivery at Celfinet. He graduated in Electrical Engineering and Computer Science (Telecommunications) by the Lisbon Technical University in 1990. He holds a Master degree in Mobile Communications Engineering by the Lisbon Technical University in 1997. He started his career as a telecoms engineer responsible for spectrum management in National Regulator Authority (ICP) in 1991. Carlos has over 25 years of professional experience in Mobile Communications mostly as Radio Access Network Manager in different Network Operators as Vodafone (Portugal), VHA (Australia) and Movicel (Angola). Whilst on those roles, he led several new technologies programs on UMTS, HSPA, LTE and SRAN. He worked on the development of UMTS specifications in ETSI and 3GPP.
Chairperson: Pedro Vieira
---
Robotics & Control Systems
6th December, 11:00 – 12:20
Auditorium C
---
Chairperson: Alexandre Bernardino
I. Gomes, H. Pousinho, R. Melício and V. Mendes         
Short-Term Trading for a Wind-PV Power Producer in an Electricity Market
R. Laia, H. Pousinho, R. Melício and V. Mendes
Wind-Thermal Production in Day-Ahead Market
B. Pinto, R. Melício, V. Mendes and H. Pousinho
Simulation of Malfunctions in a Wind System Powered by a DFIG
S. Lopes and F. Fontes
Optimal Control of a Multi-field Irrigation Problem: validation of a numerical solution by the optimality conditions
---
Semiconductors
6th December, 11:00 – 12:20
Room A
---
Chairperson: Manuela Vieira
L. Mateus, M. A. Vieira, M. Vieira, P. Louro and P. Vieira
Instituto Superior de Engenharia de Lisboa
Indoor positioning system using a-SiC:H a WDM device
E. Baikova, L. Romba, S. Valtchev, R. Melício and V. Pires       
Electromagnetic Emissions from Wireless Power Transfer System
P. Lourenço, A. Fantoni and P. Pinho    
Simulation of Amorphous Silicon Waveguides
M. Fernandes, Y. Vygranenko, M. Vieira, G. Lavareda, C. Carvalho and A. Amaral
Automated reactive thermal evaporation system for transparent conductive coatings
---
Biomedical Applications
6th December, 16:30 – 18:10
Room A
---
Chairperson: João Sanches
V. Geraldes, M.A. Custaud, S. Bastier, A. Le-Traon, L. Shvachiy, M. Carvalho and I. Rocha
Readability of physiologic data and detection of specific activity using TEMIS system
J. Domingues, S. Silva, R. Bernardes and A. Morgado  
Benchtop SS-OCT – layout and performance evaluation
L. Shvachiy, V. Geraldes, M. Carvalho and I. Rocha
Autonomic Function Evaluation in an Intermittent Lead Exposure Animal Model
A. Escalda, M. Carvalho and I. Rocha
A Novel Physiological Application of an Extracorporeal Circulation System: Hepatic Arterial Circulation during Hypothermia
---
Semiconductors
6th December, 16:30 – 18:10
Auditorium C
---
Chairperson: Nuno Paulino
M. Nascimento, V. Mendes and R. Melício
Power Quality Evaluation of a Photovoltaic System on an Electric Grid
L. Romba, E. Baikova, S. Valtchev and R. Melicio
Electric Vehicle Battery Charger: Wireless Power Transfer System Controlled by Magnetic Core Reactor
R. Anjos, R. Melício and V. Mendes      
Simulation of the Effect of Shading on Monocystalline Solar Module Technology under Hot Spot Condition
L. Brito, P. Louro, J. Costa and M. Vieira           
Visible Light Communication for indoors navigation with a-SiC:H photodetectors
---
Computing & Processing
7th December, 11:00 – 12:20
Room A
---
Chairperson: Manuel Barata
E. Abreu, P. Canhoto, V. Prior and R. Melício
Assessment of PV Systems Performance in the Madeira Island Using Typical Meteorological Year Data
G. Ferreira
T. Oliveira, A. Ramanlal, T. Dias and P. Sampaio           
PDS16inEcplise - An Eclipse Plug-in for the PDS16 Assembly Language
M. Nunes, A. Ferreira and N. Leite         
Examination Timetabling Automation using Hybrid Metaheuristics
---
Discussion Panel
Startup Companies
7th December, 11:00 – 12:20
Auditorium C
---
Chairperson: António Serrador
EACH
Each, a IoT Enabler Company
D. Carona
ETCONCEPT
Engineering consulting services and support to research, innovation, and entrepreneurship
T. Oliveira
FI SONIC
Environmental Noise Monitoring and Sound Event Analysis for Smart Cities
J. Paulo
GLOBSERNET
IOT - RPMA The Future Connectivity
L. Tavares
SOLVIT
Railway Communications Solutions
A. Rita Beire
---
Oral Session 4A
Multimedia Systems & Applications
7th December, 16:30 – 18:10
Room A
---
Chairperson: Pedro Jorge
G. Marques and T. Langlois      
Automatic Acoustic Scene Classification
C. Almeida, J. Paulo and M. Félix         
Sound Localization in Urban Areas using the Ambisonic Concept
A. Miranda, L. Pereira and P. Marques   
Object Detection System for Blind Users
R. Santos, A. Abrantes and P. Jorge
Eye Gaze Tracking System For Adapted Human-Computer Interface
---
 Oral Session 4B
Communications, Networking & Broadcasting
7th December, 16:30 – 18:10
Auditorium C
---
Chairperson: Pedro Vieira
P. Marques      
A Low Cost Phase Correction Technique for Passive Radar
J. Cunha, C. Cardeira, N. Batista and R. Melício
Traffic Light Using Multiple Wireless Technologies
M. Sousa, A. Martins and P. Vieira        
Self-Optimization of Low Coverage and High Interference in Real 3G/4G Radio Access Networks
J. Oliveira, J. Soares, A. Lourenço and R. Duarte
Intelligent Sensors for Real-Time Hazard Detection and Visual Indication on Highways
---
6th December, 12:20 – 14:00
Mediateca
---
Chairpersons: Alessandro Fantoni, Artur Ferreira
J. Rocha, A. Gonçalves and T. Peres
Modular DC-DC Buck Converter For Education: from design to experimental results
D. Parracho, A. Fernandes and P. Vieira
Radio Network Planning for Internet of Things (IoT) using SIGFOX Technology
T. Sapia and C. Akamine
Channel estimation evaluation in an ISDB-T system using GNU Radio
C. Rato, J. Sabino, L. Gurriana, L. Seabra, A. Gomes, G. Evans, J. Augusto and A. Maio           
The Interface and Control System of the Upgraded HVOpto/HVRemote Card of the TileCal
R. Leitão, A. Ferreira and T. Dias           
Fingerprint Recognition System With Hardware Acceleration
C. Serra, N. Boa-Alma, T. Dias and P. Sampaio
Bluetooth Adapter for OBD-II Systems
---
7th December, 12:20 – 14:00
Mediateca
---
Chairpersons: Alessandro Fantoni, Artur Ferreira
J. Almeida, C. Akamine and P. Lopes   
An implementation on GNURadio of a new model to ISDB-Tb using FBMC
A. Escalda, V. Geraldes, V. Silva and I. Rocha  
Imaging Evaluation of Physiological Effects during Normothermia, Hypothermia and Reheating
Y. Vygranenko, M. Fernandes, P. Louro and M. Vieira    
A Flexible Amorphous Silicon Photovoltaic Module for Portable Electronics
I. Rodrigues, M. A. Vieira, P. Louro and M. Vieira
Opto-electrical model as an assisting tool to design WDM devices in the UV/VIS/NIR
N. Pereira, R. Melício, V. Mendes and H. Pousinho        
Simulation of Regimes of Charge/Discharge in Batteries of Lead-Acid or of Lithium-Ion
J. Frazão
Optics in Data Processing and Data Transmission
......
Alessandro Fantoni
António Couto Pinto
António Serrador
Artur Ferreira
Carlos Carvalho
Cátia Vaz
David Pereira Coutinho
Fernando Miguel Carvalho
Isabel Rodrigues
João Costa
Joel Paulo
Paula Louro
Pedro Vieira
Rui Jesus
Vítor Costa
| | | |
| --- | --- | --- |
| Alessandro Fantoni | ISEL and CTS-UNINOVA | |
| Alexandre Francisco | IST and INESC-ID | |
| André Lourenço | ISEL and CardioID | |
| António Couto Pinto | ISEL and INESC-ID | |
| António Rodrigues | IST and IT | |
| António Serrador | ISEL | |
| Armando Pinho | Universidade de Aveiro | |
| Artur Ferreira | ISEL and IT | |
| Carlos Carvalho | ISEL | |
| Carlos Meneses | ISEL | |
| Cátia Vaz | ISEL and INESC-ID | |
| David Coutinho | ISEL and IT | |
| Edinei Santin | CERN | |
| Fernando Fortes | ISEL and IT | |
| Fernando Sousa | ISEL and IT | |
| Gonçalo Tavares | IST and INESC-ID | |
| Helder Pita | ISEL | |
| Hugo Ferreira | Faculdade de Ciências, ULisboa | |
| João Costa | ISEL and CTS-UNINOVA | |
| João Frazão | ISEL | |
| João Pedro Oliveira | FCT-UNL | |
| Joel Paulo | ISEL | |
| Jorge Salvador Marques | IST and ISR | |
| José Aguilar Madeira | ISEL | |
| José Rocha | ISEL | |
| Luis Morgado | ISEL | |
| Maria Graça Ruano | Universidade do Algarve | |
| Mario Figueiredo | IST and IT | |
| Mário Véstias | ISEL and INESC-ID | |
| Matilde Pato | ISEL | |
| Miguel Carvalho | ISEL and INESC-ID | |
| Nuno Datia | ISEL | |
| Nuno Roma | IST and INESC-ID | |
| Paula Louro | ISEL and CTS-UNINOVA | |
| Paula Queluz | IST and IT | |
| Paulo Marques | ISEL | |
| Pedro Jorge | ISEL | |
| Pedro Santos | Academia Militar and IT | |
| Pedro Miguens | ISEL and INESC-ID | |
| Pedro Pinho | ISEL and IT | |
| Pedro Vieira | ISEL and IT | |
| Rui Duarte | IST | |
| Rui Jesus | ISEL | |
| Tiago Dias | ISEL and INESC-ID | |
| Vitor Costa | ISEL and IT | |